Schedule a FREE Consultation
Schedule a FREE 30-min session as well as an Initial Assessment to Get back a healthier you.
Meet Your Coach
My name is Jedd Ramos, and I am a Holistic Fitness Specialist.
I am a certified, educated and experienced fitness professional working to make a difference for 12 years.
Life-changing fitness is the synergy of modern exercise science with ancestral wisdom, and is used to holistically serve each client in mind, body, spirit, heart and soul.
Limitless transformations are special and unique to each client, and are not only "physical" transformations.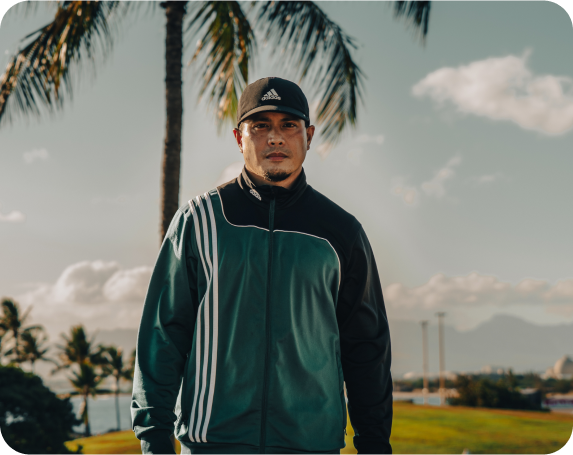 ARE YOU READY TO FINALLY FIND A TIME-EFFICIENT, HOLISTIC, AND SUCCESSFUL FITNESS PROGRAM THAT PRODUCES LIMITLESS TRANSFORMATIONS?
Improve Overall Body Composition Balance And Achieve A Body That Is The Physical Representation Of Who You Are With One Of Our Programs!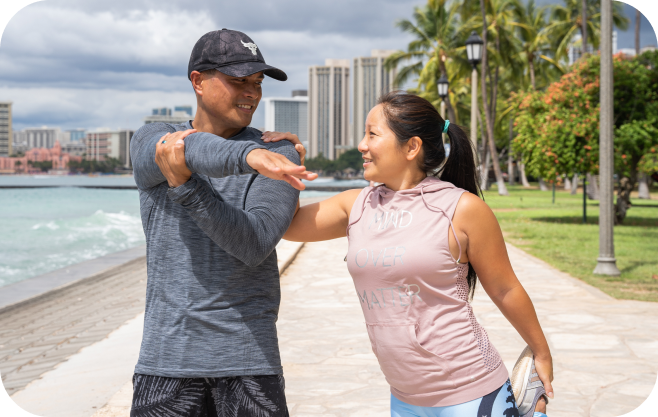 When you work out with Kaizen Fitness you'll experience programs that target your whole body and focus on both quantity and quality. Our approach to fitness targets strategies that enhance your quality of life.
At Kaizen, you'll receive self-paced, no stress workouts that you can do anytime and anywhere. Get access to programs via our fitness app and receive new workouts delivered weekly. We use the perfect blend of the latest, modern exercise science and ancestral wisdom.
We strive to build strong relationships with each and every client, and seek to work collaboratively as a team, trusting the process, establishing a positive mindset, putting in the hard work, and having patience throughout this journey we will be embarking on together.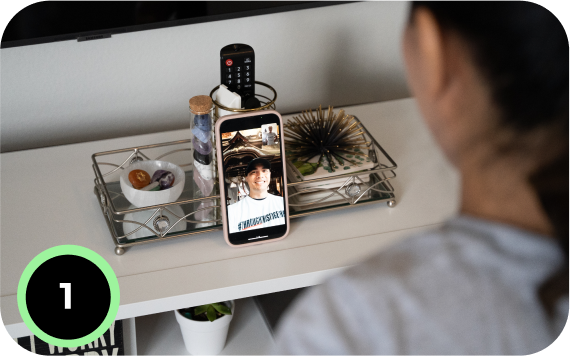 Free Consultation
Schedule a FREE Free Consultation In-Person or Zoom as well as an Initial Fitness Assessment.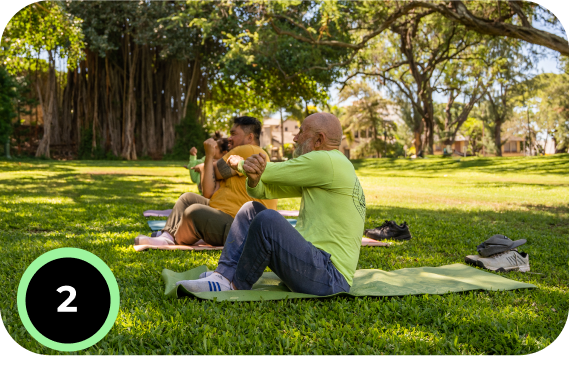 Fitness and Wellness
Experience the one-stop shop for all things health, fitness and wellness. Attend our programs and stay committed to your customized plan.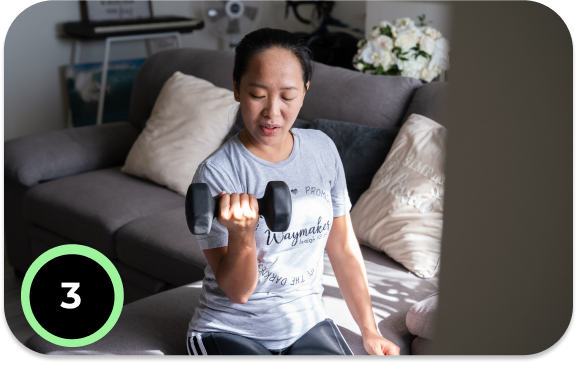 Feel Strong
Start feeling strong in your body and see improvements not only in your fitness but also your whole lifestyle!
Over 12 Years of Holistic Coaching and Limitless Transformations
Hawaii Personal Training At KaiZen FITNESS
At KaiZen FITNESS, we go above and beyond what you'll find at big box gyms. We offer you a holistic approach to nutrition, lifestyle, fitness, and weight loss so you get quick and long-lasting results.
Your program is entirely customized to you- your body, your goals, and your needs. Our highly-trained, expert trainers push you to be your best, hold you accountable, and provide you the motivation you need to get ahead.
Personalized holistic approach to weight loss and fitness

Mobile, online, or hybrid coaching for your convenience

Quick and fun workouts that'll keep you coming back for MORE

Science-backed, evidence based training methods for REAL results
KaiZen FITNESS will get you fit for life, and a life that fits you!
"Jedd has been a pleasure to work with and I really appreciate his attention to detail and caring attitude towards his clients. He is always available whether it is for a quick check in or a more in-depth conversation. It is clear that his goal is to make sure his clients achieve their goals. I am always impressed at how much work we can accomplish with minimal equipment!"
"Having Jedd as my personal trainer kept me in condition during this very trying time. He would keep my routines challenging and age appropriate. I started training because I was tripping and falling. I was afraid of breaking a bone. With Jedd's training, I have been able to catch myself from falling when I trip on something. I would highly recommend him as a personal trainer."
"Jedd came to our home once a week to work with my husband who has Parkinson's. He was a joy to have around. Jedd is so helpful and patient. At the same time, he is an exacting trainer. If you are looking for a recommendation—you have ours. Jedd is honest and caring, you couldn't do better! It was a real pleasure to see Jedd arrive to give my husband, who suffers from Parkinson's, his exercises. Jedd was patient and respectful. It was amazing to see how strong my husband became under Jedd's tutelage. Unfortunately, my husband's Parkinson's has reached the point where exercising is no longer possible. However, one day soon I hope to engage Jedd for my own personal training."
"I had done some group fitness classes before but never worked with an individual trainer before I started working with Jedd - it was a huge difference. Jedd was thoughtful in listening to my fitness goals and then designing workouts tailored to these. Our hour-long sessions were right at the intensity level that I was seeking and provided a great full-body exercise experience. Jedd taught me valuable workout routines and habits that I still use to this day."
"Jedd has helped me for a few years, and I was very happy and pleased with his assistance. He really knows his stuff, so he optimizes his time to make each session most worthwhile. Very accommodating, friendly, always attentive, and he cares."
Best Wishes!
"Jedd's training sessions provided the tools I was seeking to develop a practical approach for staying healthy and fit. Although several years have since passed, I still benefit from Jedd's guidance as I continue my workout schedule without injury and continue to receive positive results."
Aloha!
Schedule a FREE Consultation
Schedule a FREE 30-min session as well as an Initial Assessment to Get back a healthier you.
FREE 30-min Workout session

Free Initial Fitness Assessment

Revitalize your mind & spirit

Become the best version of yourself

Extend your life

Personal trainer focused on you

Find the right balance in your life

Increase your energy levels