Modes of Training:
KaiZen FITNESS specializes in life-changing fitness that impacts people with limitless transformations.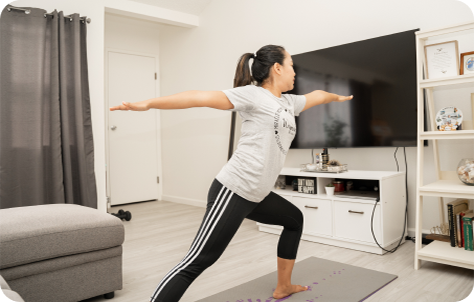 Online training
Clients have the freedom and flexibility to work out anywhere in the world! All one needs is a smart device with an internet connection. Everything is facilitated via our fitness and messaging apps. A client can do their workouts on their own time, which is convenient for clients with busy schedules and hectic lives.
Mobile training
We bring fitness directly to the client, all from the convenience of their preferred location!
We offer one-on-one and small group training formats, with sessions that save time, money, and fits the client's busy lifestyle!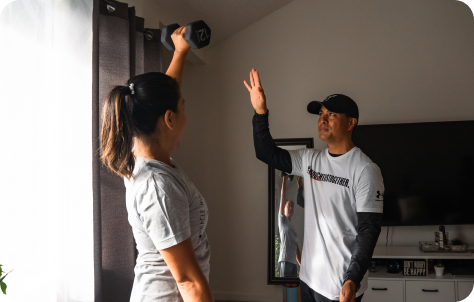 Hybrid Training
This is our most popular option, and is a combination of both online and mobile training. This is the perfect blend of modern technology and the human touch.
It's the best of both worlds!
SUBSCRIPTION:
---
New workout delivered weekly

Easy access via fitness app

Do workouts anywhere, anytime

Self-paced, no stress

Work solo or with a group

Discount for program upgrade
BASIC:
---
Weekly basic workout(s)

Weekly check-in with coach

Weekly accountability

Weekly motivation

Nutrition guidance

Discount for program upgrade
PREMIUM:
---
Personalized V.I.P. Service

Customized workouts

Nutrition & supplementation guidance

Live sessions with coach

Full access to coach

Best value for your investment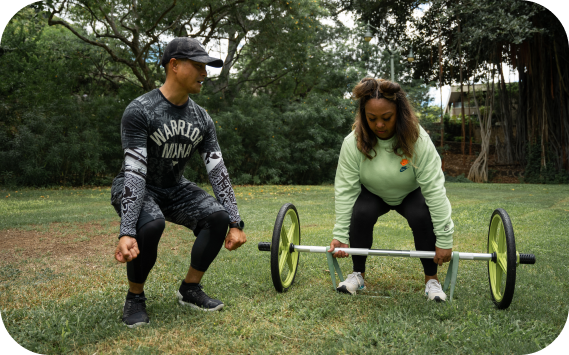 Fitness
Focus is on using physical activity and exercise to improve the 5- health related components of fitness, 6 skill-related components of fitness, and 7 fundamental movement patterns, 8 dimensions of wellness, and activities of daily living.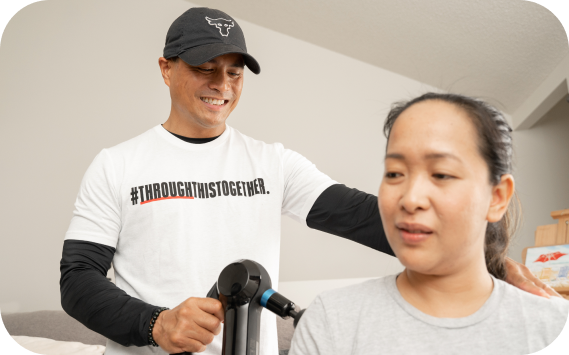 Recover
Focus is on using flexibility, myofascial release, vibration therapy, electrical stimulation (E-STIM), supplementation and ancestral wisdom to improve recovery, mobility and range of motion.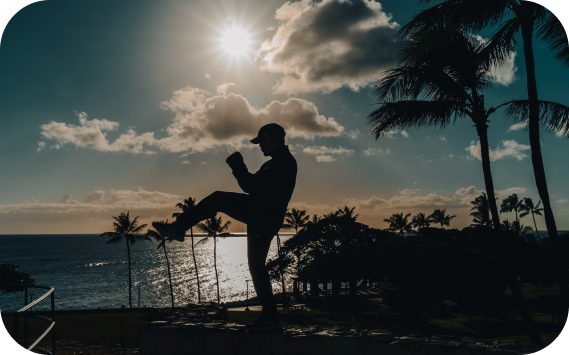 Nourish
Focus is on using food, supplementation and diet recommendations that permeate every component of the Kaizen ecosystem, with the purpose to improve overall health, fitness and wellness.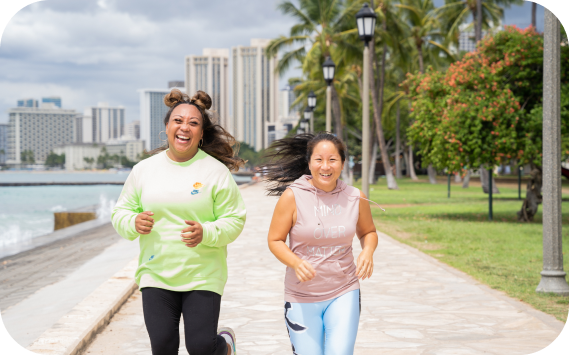 Sport
Focus is on using strength & conditioning and sports specific training to improve the 6 skill-related components of fitness, overall athletic performance in sports, and increased benefits of physical activity that improves active lifestyles.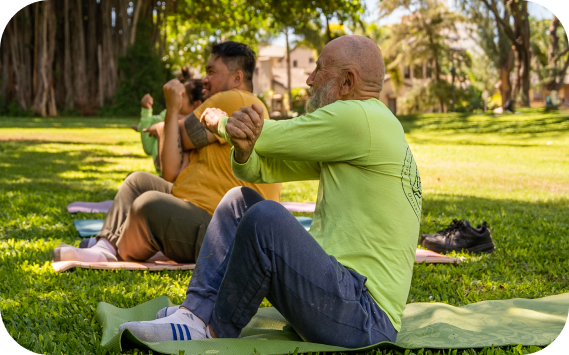 Aging
Focus is on the aging community, using a combination of fitness, recovery and nourishment to facilitate the aging process, increase longevity, and optimize vitality.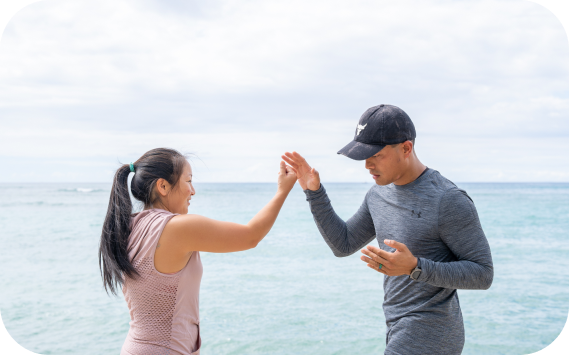 Youth
Focus is on teaching children of all ages and levels the principles of physical activity through education, fun and lifelong habits.

Complimentary Initial Consultation and Fitness Assessment – ​We are dedicated to getting to know you as a "human being", not just another number or fish in the vast sea. We establish rapport, get to know you on a deeper level, and eventually build a strong relationship with you.
Equipment – If you absolutely have no equipment at home, then no worries. We will bring all of the equipment necessary for you to get a fun and challenging workout in the comfort of your home or semi-private fitness facility. The beauty of our training methodology and philosophy is that you only need very little to no pieces of equipment at all!

Flexible Payment Options
Schedule a FREE Consultation
Schedule a FREE 30-min session as well as an Initial Assessment to Get back a healthier you.
FREE 30-min Workout session

Free Initial Fitness Assessment

Revitalize your mind & spirit

Become the best version of yourself

Extend your life

Personal trainer focused on you

Find the right balance in your life

Increase your energy levels