If you want to do your best in any sport, whether it's swimming and water sports, martial arts, weightlifting, or running, you have to practice. There's also one more thing that's important. It's conditioning the body with the right type of exercise and nutrition. A Hawaii personal trainer can help you do that so you'll excel at your favorite sport. You'll build strength, endurance, and muscle control to do your best in the water, on the road, or in the gym.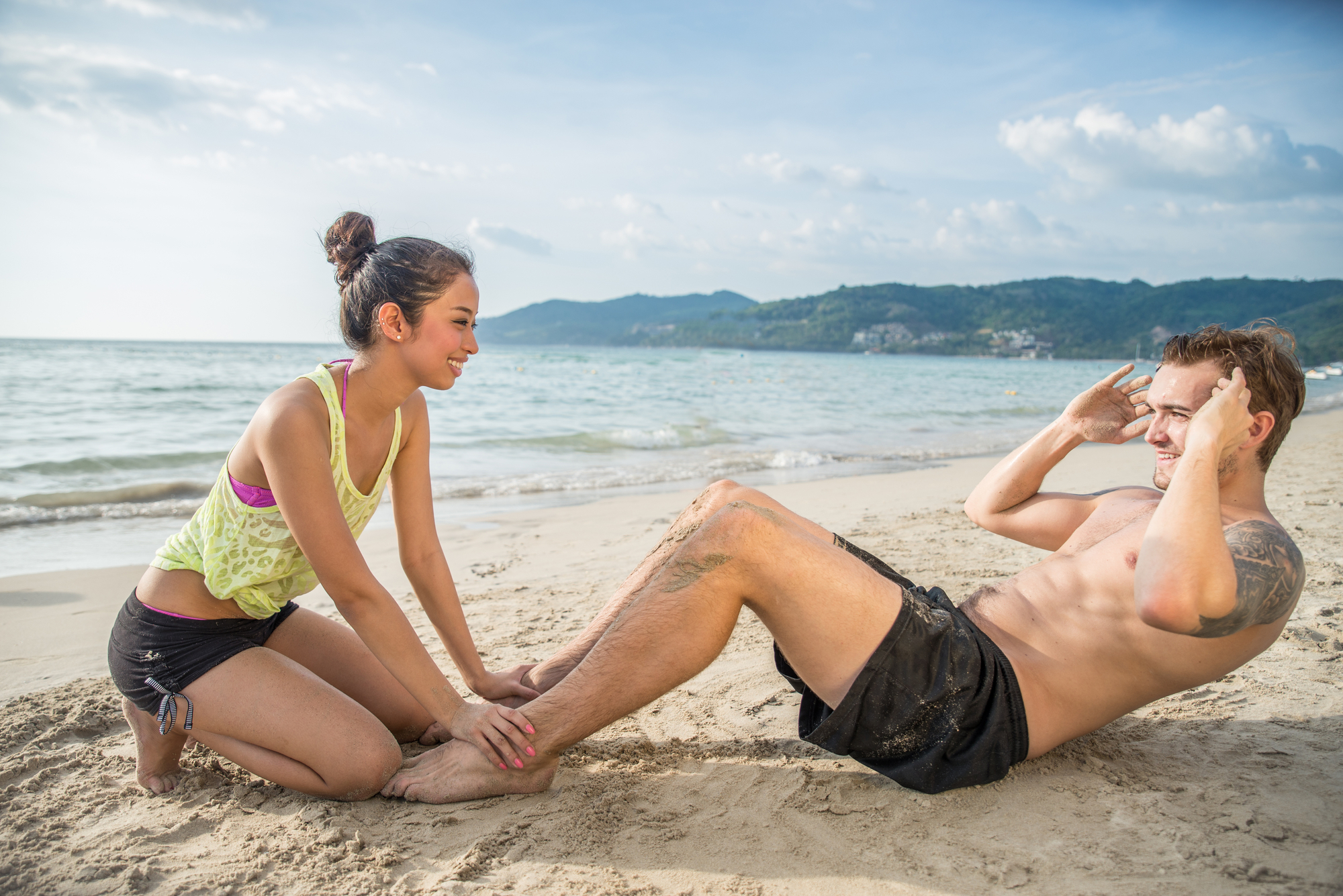 Personal training adds to sports training.
There's a reason all pro athletes also have personal trainers. Trainers don't show you how to do the sport, they prepare your body to do it. They help build the necessary muscle groups to give you a top showing in your sport. What you feed your body also plays a huge role in your success. Learning the best nutrition to build muscles, enhance your strength, and improve overall fitness is vital to any sports fitness program.
Learn mental strength.
Our ancestors had wisdom. They knew that there are no limits unless you believe there are and that the power of belief is your greatest strength. Mental toughness can predict your success in more than just sports. It can help you tackle any challenge you face. It's the ability to meet the challenge and go beyond where others might quit. Personal trainers can help you find that place where physical challenge meets mental determination.
Trainers provide other types of motivation.
Trainers hold you accountable. It may sound simple, but it works. Just knowing someone is checking on your progress, watching you workout, or waiting to work with you elevates the training to a new level. Studies show that people stuck with a workout program longer and had better results when someone called them to check their progress. Imagine the progress you'll make when someone is there watching you. You won't waste time but work your hardest.
Trainers create a unique program based on your present fitness level, goals, and personal needs. You may need to develop certain muscle groups that are underworked or focus on endurance.

The trainer is constantly building and adjusting your program. As you become fitter, the workout will become easier. That's when the trainer adjusts it to make it harder and match your new fitness level.

Personal trainers offer all types of programs. Some are online, others are one-to-one and in-person. Some trainers combine the two for a hybrid variety. Trainers even offer small group training.

Make this the year you come out victorious by doing everything you need to win. Some trainers provide a free assessment or workout to help you see if personal training is right for you.
Or visit this link:
A Hawaii Personal Trainer Can Prepare You For Your Next Sport Season
Schedule a FREE Consultation
Schedule a FREE 30-min session as well as an Initial Assessment to Get back a healthier you.
FREE 30-min Workout session

Free Initial Fitness Assessment

Revitalize your mind & spirit

Become the best version of yourself

Extend your life

Personal trainer focused on you

Find the right balance in your life

Increase your energy levels